On September 2022 26th and 27th the on-site Learning and training workshop for teachers took place in Pesaro (IT) at Liceo Classico T. Mamiani. All in total 20 secondary school teachers from all the project countries (Austria, Czech Republic, Italy, Poland and Slovakia) gathered together to be trained on the ACTIVE Toolkit and Methodology and to start sharing experiences and ideas on how to implement the pilot activity in their classes.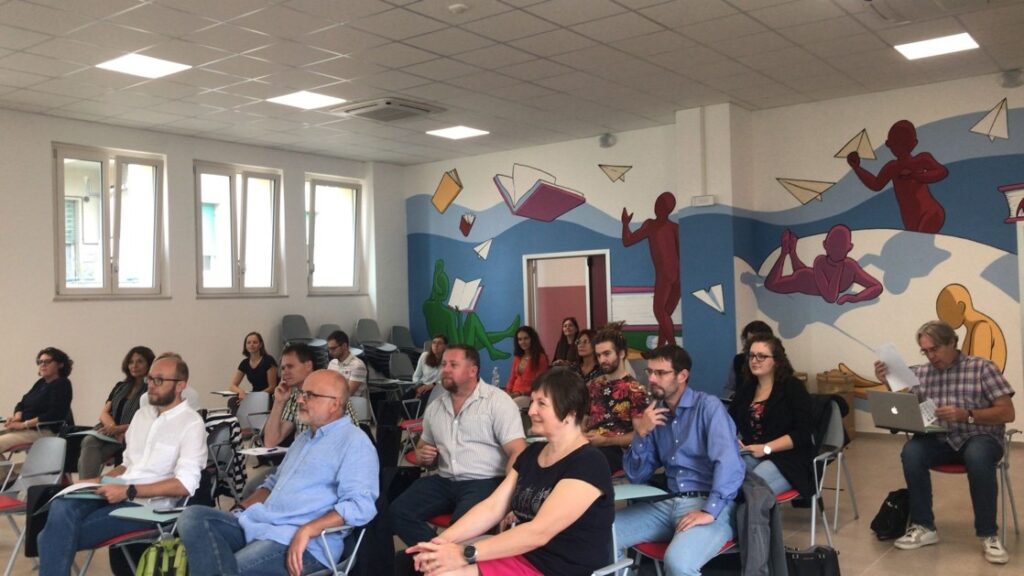 In the forthcoming week, all the teachers will start their exercises with students to make them able to navigate themselves and make them understand the world they live in to enable them to act as active and responsible agents in a democratic society.
No need to say that the location made team building and peer learning among teachers more effective.
Here are some first visualizations of the activities already implemented in classes.